Copper control multicore cables China teflon Power Cable
Our factory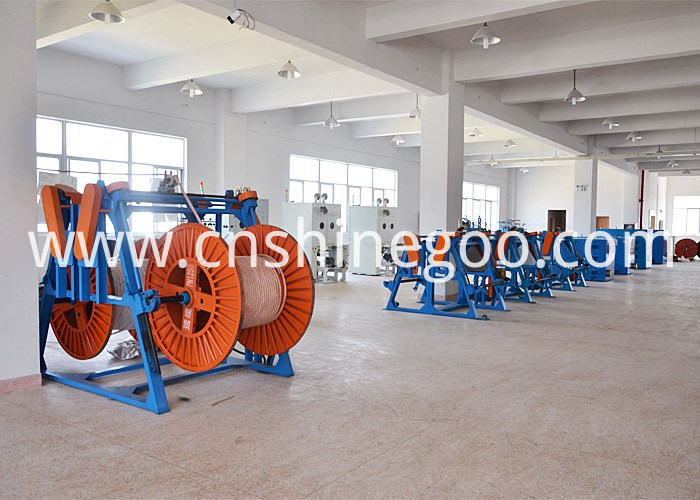 Air pressurisation systems for stairwells to enable building egress during a fire
Hospital operating rooms
Fire alarm systems
Emergency power systems
Emergency lighting systems
Temperature measurement devices; RTD's and Thermocouples.
Critical process valves in the petrochemical industry
Public buildings such as theatres, cinemas, hotels
Transport hubs (railway stations, airports etc.)
Mains supply cables within residential apartment blocks
Tunnels and mines
Electrical equipment in hazardous areas where flammable gases may be present e.g. oil refineries, petrol stations
Areas where corrosive chemicals may be present e.g. factories
Building plant rooms
Hot areas e.g. power stations, foundries, and close to or even inside industrial furnaces, kilns and ovens
MI cable fulfills the passive fire protection called circuit integrity, which is intended to provide operability of critical electrical circuits during a fire. It is subject to strict listing and approval use and compliance
Product Standard installation specification
GB13033-1991 BS6207-1995 Rated voltage 750V or below
Rated voltage 750V or below Instulated cable and terminals
Instulated cable and terminals
Working Condition
Mineral Insulated Cables
Due to their special composition, Shinegoo Mineral insulated cables ensure maximum protection against fire and mechanical damage.
The Mineral Insulated Cable is the safest choice for power and heating (prevention and protection from fire in industrial and civil applications) as well as for electrical heat tracing (industrial and building processes).
Shinegoo Mineral Insulated Cable is made of absolutely inert materials with a mineral base and has the following properties:
An extremely high melting point, much higher than temperatures recorded in the presence of fire
An extremely high durability due to the electrical and mechanical properties of the materials used
High mechanical resistance due to an outer metallic sheath and the high compression of magnesium oxide powder.
Good aesthetic qualities, improving over time due to the copper oxidation that provides a perfect [camouflaging" of the cable in historical and monumental buildings.
Excellent pliability and workability, helping to greatly reduce installation times.
High performance in terms of temperature resistance and strength of the sheath, if used as a heating cable.
Excellent corrosion resistance of the CuproNickel outer sheath for heating cables.
ADVANTAGES OF MINERAL INSULATED CABLES
Fireproof: The Shinegoo® power cable can withstand very high temperatures (higher than 1000°C), since all its components are inorganic. It can go on working during a fire, maintaining power to all emergency services, allowing all safety and protection measures within the building to be activated.
Waterproof: The mineral insulated metallic sheath and special IP67 waterproof fittings prevent the penetration of water, and dust towards the cores. The Mineral insulated cables are also suitable for outdoor applications or for installation under concrete if properly protected against Eddy current.
Mechanical strength: The metallic sheath acts as a protective screen, and therefore Mineral insulated cables can withstand extremely high mechanical stress such as crushing and curvature with a bending radius equal to 6 times the diameter of the cable.
High operating temperatures: The mineral insulated cable with a copper sheath (power and heating) can work at ambient temperatures of up to 250°C; the cable with a CuproNickel sheath can withstand up to 400°C; for higher temperatures, the lifetime of the cable lessens as it approaches the melting point of copper (1083°C).
Main characteristics of the cable
1.It has good fire proof, anti-explosion and water proof performance;
2.It has LS0H and non-toxicity characteristic;
3.It has strong high temperature and corrosion resistant capability;
4.It is radiation resistant, and electro-magnetic resistant;
5.It has a big current-carrying capacity and strong over-loading capability;
6.It has good earthing performance.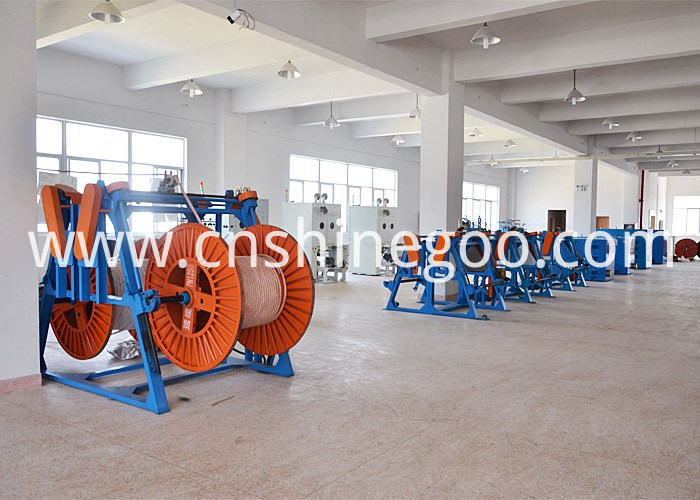 Looking for ideal Cable Wiring Price Manufacturer & supplier ? We have a wide selection at great prices to help you get creative. All the Mineral Cable Wire are quality guaranteed. We are China Origin Factory of Electric Power Cable. If you have any question, please feel free to contact us.
Product Categories : Wires & Cable For Electrical Equipment > Mineral Insulated Cable